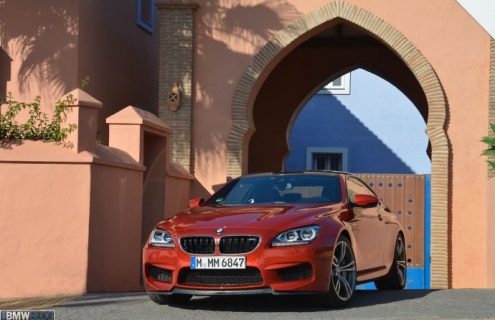 Luxury German automakers Mercedes Benz and BMW are finding themselves in hot water after potentially dangerous crash conditions have come to light. 432 of the 2013 SL class sports cars, starting at a comfy $100,000, will be affected by this recall. Under certain crash conditions the air conditioning refrigerant can explode and potentially cause a fire. Mercedes plans to fix the problem by using alternate refrigerants and different hose lines. They discovered the safety hazard when testing another vehicle not sold in the US but that uses the same refrigerant. When put in a worst-case scenario frontal crash, the refrigerant spills dangerously in to the engine causing it to ignite.
Also affected are the BMW 696 M5 and M6 coupe and convertibles from the year 2013. The oil pump has the potential to stall causing the car to fail and crash. BMW will replace the pumps on all affected models.  However luxury automakers aren't the only ones that seem to be affected, Chrysler has also joined the recent rounds of recalls by recalling more than 44,000 of the 2009 to 2010 Ram1500 and Dodge Dakota trucks. The rear axle pinion nut can loosen, causing the vehicle to lock up compromising control of the vehicle and possibly result in a crash.
If you believe that your vehicle may be affected, call your local car dealership to see if you qualify for a complimentary revision. If you were involved in a crash caused by faulty construction you may be eligible to receive compensation for your losses and injuries. The Attorneys at the Legal Office of David Grey specialize in auto defects and injuries that arise from such malfunctions. They will be able to help you prepare your case and secure the largest payout available to you.